What's in the name? Why Full Quiver?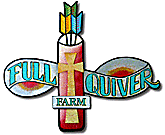 We are raising many types of animals and plants here at the farm. But there is one thing we are raising that is more important than anything else: our children.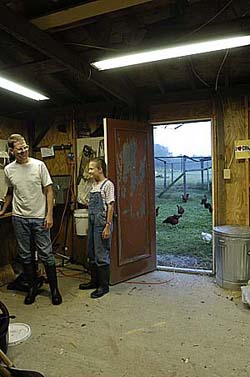 The Bible states that children are an heritage and a reward from God. They are like arrows in the hand of a mighty warrior. Blessed is the man that has his quiver full of them. We have nine wonderful rewards so far. You might say we have our quiver full. Not that there's not any more room in our quiver!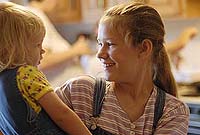 Psalms 127:3-5 (KJV)
"Lo, children are an heritage of the LORD: and the fruit of the womb is his reward.
As arrows are in the hand of a mighty man; so are children of the youth.
Happy is the man that hath his quiver full of them: they shall not be ashamed, but they shall speak with the enemies in the gate."